Econnective Print Services
Experience a complete printing and finishing solution.
Do you know how much you or your organisation can save by outsourcing printing and finishing work with us? We deliver the quality your brand deserves. We identify ways your organisation can cut costs and improve productivity. the result: a measurable impact on your business, including improved productivity, consistent quality – and sustainable savings year after year.
Whether you're printing customer-facing documents – such as marketing collateral, point-of-sale material, and direct mail pieces – or internal documents – including company's booklets, leaflets, training material, employee publications and information packs – your organisation benefits from our:
Superior quality
Faster print procurement
More efficient workflows
Extremely competitive rates
For more information please contact us on 0207 409 0083 or 020 7193 7165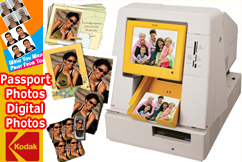 Instant
Passport and Visa photo services
While you wait...